To Place An Order:
1) Click to View or Download Your Order Form
2) Join Our Title Club, If you want to Save
3) Email Your Order form to us!
4) Call Us to Make Sure We got it!
If you have any questions, then Call us!
Richard Cinta
New Horizon Resources
GetTitleSearches.com
GetTitleSearches@gmail.com
281-546-8470 Phone
281-754-4428 Fax
View, Print, Scan or Fax or email Your Order form to us.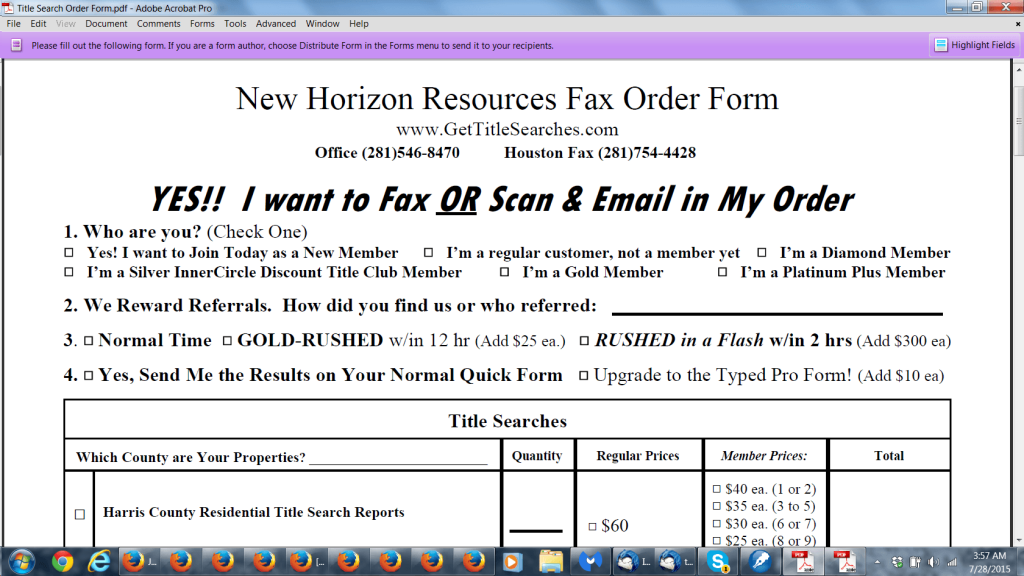 WHAT PEOPLE ARE SAYING